Volleyball Sweep on Teacher Appreciation Night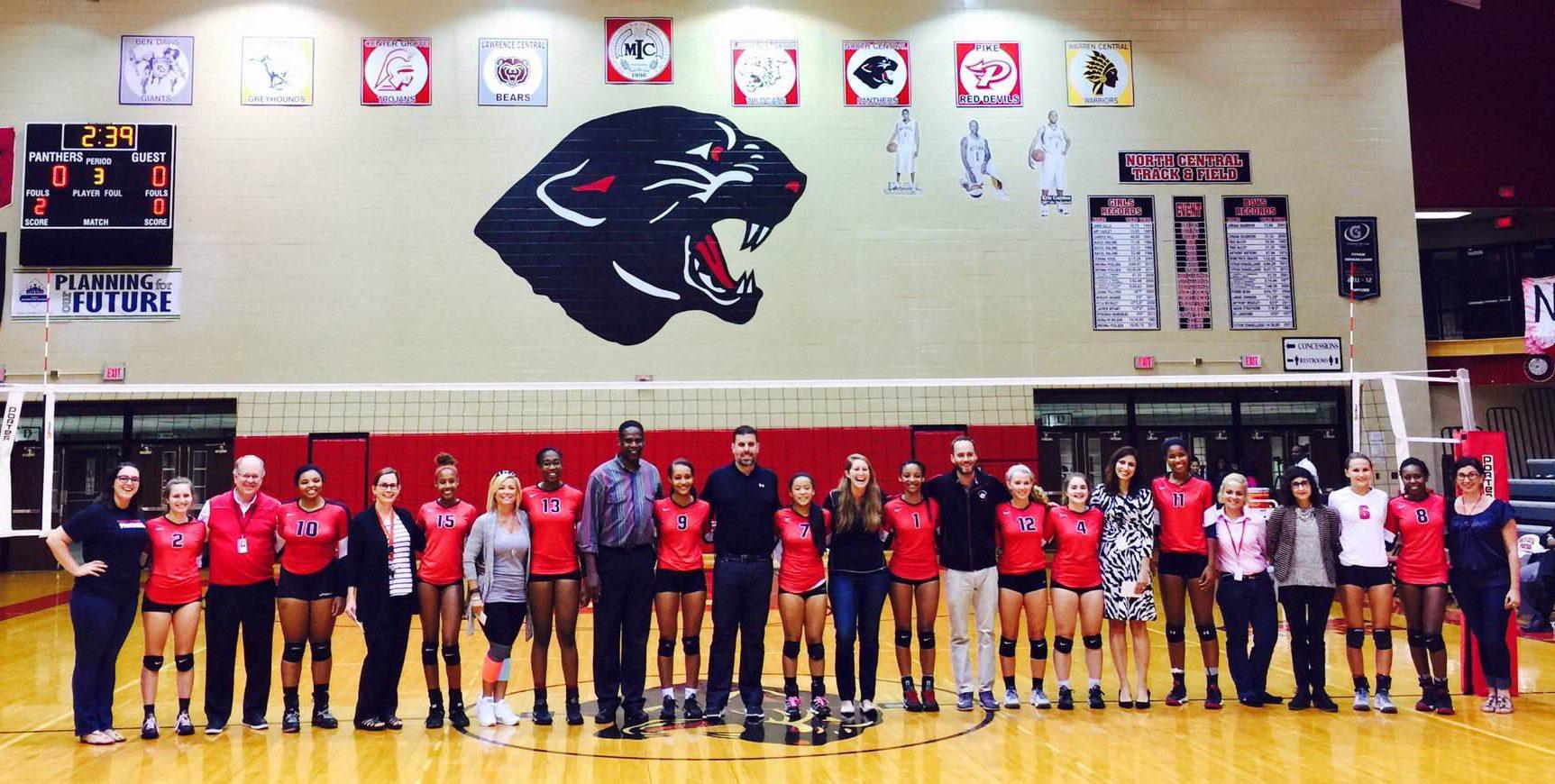 Teacher appreciation night for the volleyball team was Wednesday, Sept. 14.
"The athletes chose a very special teacher who made an impact in their lives. They gave them roses, t-shirts, and read a little paragraph about each teacher," head coach Rolando Urquizo said.
The team dominated Tindley High School in both JV and Varsity. Varsity won 3-0 and JV won 2-0.
The JV game began at 6 p.m. The girls took a quick lead winning the first game and held on with no challenge from Tindley in the second game, winning the match 2-0. The JV team improved the team record to 10-2.
Varsity girls began a little after 7 p.m. and the game proved to be another easy victory for the girls. Tindley fought back after the quick end to game one, but the girls kept the lead winning three matches in a row. The team's win made the new team record 11-2-1.
The match was a showcase where the volleyball team showed how to play hard and it was a proud moment for not only the school but the committed athletes.
The next stop for the Panthers is Speedway and the game will prove to be a challenge. Speedway has been sectional champs for the past four years and looks to be a serious challenger to the girls. The team heads to Speedway on Thursday, September 15.