Students Visit Chicago for Model UN Conference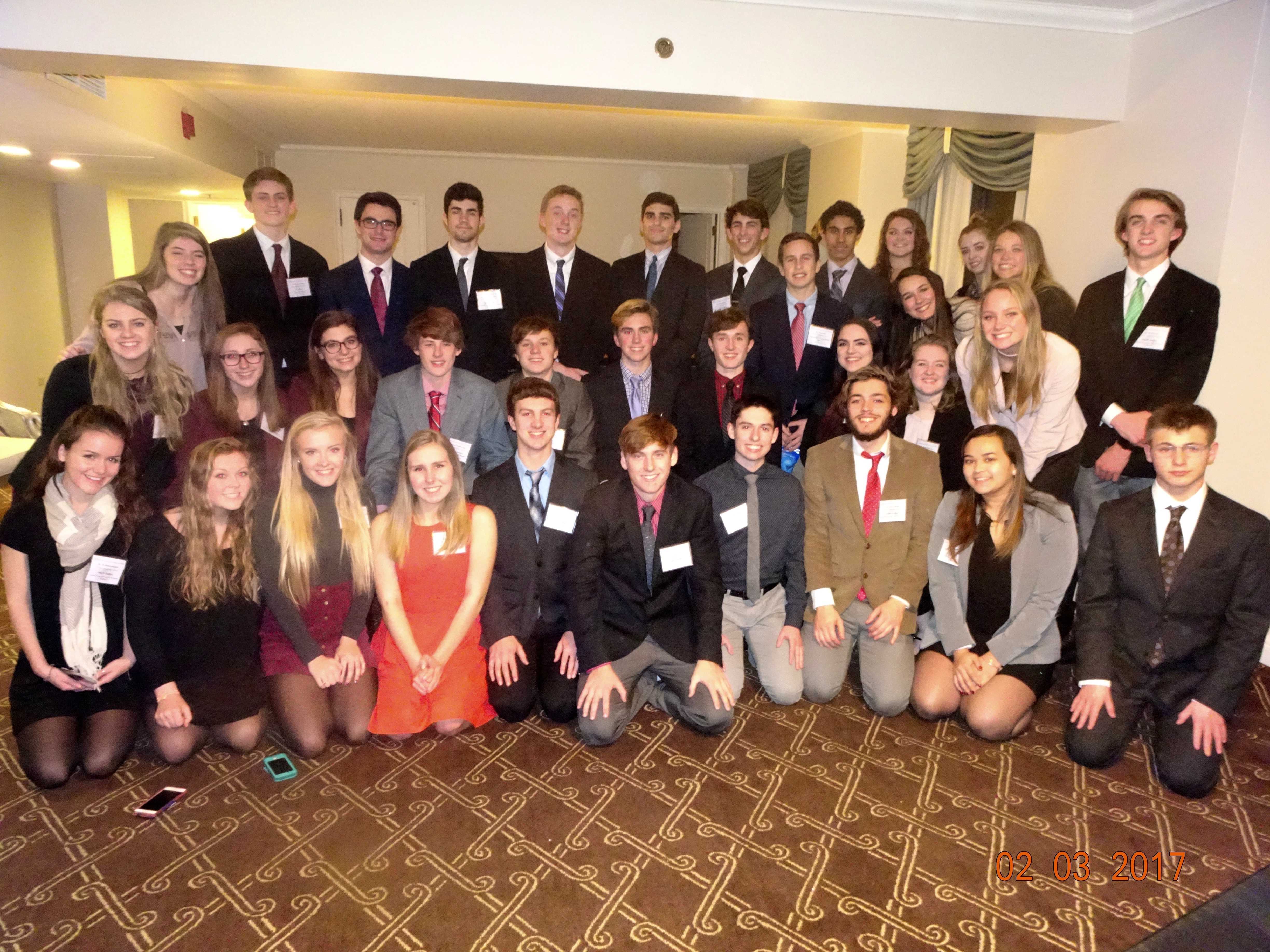 By Ashely Glesing and Maddie Scarpone
Last week, students traveled to Model United Nation (UN), a trip to Chicago conducted by Bill Broderick. Broderick teaches a one semester international relations course which is offered to juniors and seniors. The trip is open to those who are currently in Broderick's' IR class or were in a previous semester.
The actual trip is used to educate generations of students about global issues and to provide them with a broader understanding of international relations. Model UN encourages inventive resolution writing, meaning students are exposed to an incomplete picture of the political barriers diplomats face, and the complex issues that confront countries in the 21st century.
"I had talked to seniors that went last year and they said it was really fun so I saw it as an opportunity to go somewhere and engage is some cool opportunities," senior Abigail Peterson said, "I learned what it's really like to be in the United Nations and how many discussions and negotiations it takes to get to where you want. And I learned it takes a lot of hard work to reach where you want."
"I wanted to go on the trip because my dream job is to be an ambassador someday and it sounded like something I'd enjoy," junior Paul Tinkle said.
For most students, the time in the city is the best part, but for others Model UN is a huge learning experience.
"My favorite part was having some free time in Chicago because when we're in committee we are in there for hours so getting some free some. Expect to sit through hours of work but it's actually interesting if you make it that way." Peterson said.
"I learned a lot about countries that people don't think about on a regular basis, for instance, the nation I represented, South Sudan, has only been a country for five years," Tinkle said.
Incoming juniors and seniors planning to go on the Model UN trip can expect long days of hard work, but time to relax.
"Expect to have lots of fun but also be very tired, meetings often run till after midnight in our time zone. The schedule normally was normally that committee meetings would start at around 10 am, have a break for lunch, run for a few more hours, have a dinner break, then keep going till about 11pm," Tinkle said.
"Also expect to have fun and make new friends with people you may not know and just make the most of your opportunities," Peterson said.