Student Protesters Speak Out Against Immigrant Ban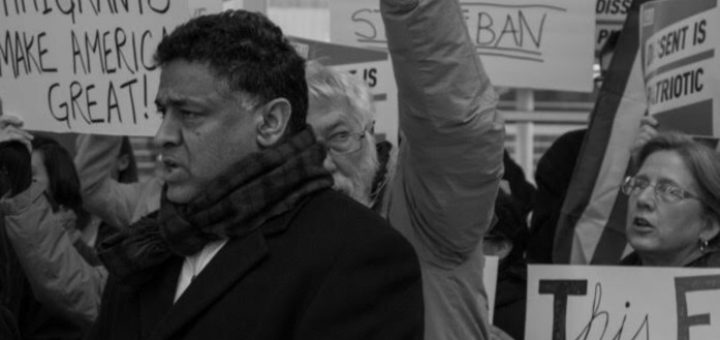 President Donald Trump used an executive order to temporarily ban travel from seven Muslim-majority countries.
The move, which has raised a series of legal questions, sparked protests around the country as people who had previously been approved to come to the United States were being detained at airports.
Many protesters, including sophomores Grace Kryder-Reid and Leo Helman,  protested at airports around the US.
"My opinion on the executive order is that it doesn't align with American values and does not belong in the United States," Helman said.
"I strongly oppose this ban because it only makes America seem hostile and hateful, and perpetuates Islamophobia, which is unacceptable," Kryder-Reid said, "I don't think that it is at all okay for President Trump to do this, because it goes against essential American values of freedom and acceptance."
"I do not think it's okay for Trump to do that as zero refugees have conducted terror attacks on the United States, and none of the seven countries listed have had citizens that have carried out terror attacks on US soil," Helman said.
The amount of people protesting was underestimated and police had to get involved.
"They expected a couple hundred to participate, but there ended up being about 1,200 people, which was over-capacity for that area of the airport, so the police shut it down," Kryder-Reid said.
The order has affected many students across the country and has restricted them from coming back to the US to school. Those students, along with others, have taken matter into their own hands and attempted to sue.
"I would think that students in the banned countries are scared, and just want to return home to the United States, or be able to travel without fear of being detained," Helman said.
"If I was in their situation, I would contact an immigration lawyer immediately," Kryder-Reid said.
Democrats in the senate are trying to alter the executive order.