New Year for the Guidance Office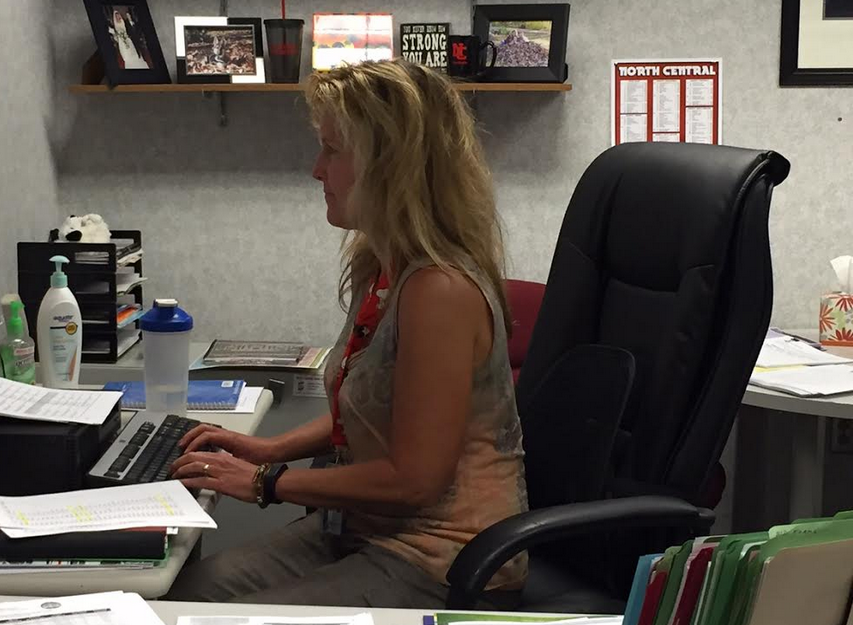 The guidance office has affected the lives of every student at North Central, even those who have never been to the guidance office. Every summer it is somebody's task to take a pool of 3,800 students and dividing them up correctly so that everyone is in the right class.  
For the most part every student is in the right place at the right time. However, there is the inevitable wrong class or conflict. So, what happens every year, is students flocking to the guidance office to right the wrongs of their schedule.
"With the limited experience I've had with them it's been quick and done well," sophomore Ian McCormick said regarding his experience in the guidance office.
Making the schedules for all the student can be a long and arduous task, but every year the guidance office manages to make the schedules on time.
Jolie Girton is a counselor at North Central. For her and the other counselors the process of making schedules takes seven months.
"We meet with every student starting in January and those meetings continue until May. We have to do every student in the building and the eighth graders at the middle schools," Girton said.
Guidance counselors seem to have a constant stream of students flowing into their offices.
"We are always busy. We are busiest at the start of the year, registration for summer school, and in spring with our meeting with students," Girton said.
Though the job of a counselor may be routine it is not mundane.
"We help deal with a lot of crises, people would be shocked to hear what students go through. I'm not allowed to give any specific examples, but just know, there are some very strong students," Girton said.
During the first few weeks of a semester is when the guidance office is at its busiest.
"I think every day, at least 500 kids come into the office. Personally at least 40 come to me every day," Girton said.
Some students are understanding of the long wait to see their counselor.
"For the number of people that they have I think they do an efficient job of getting everyone in," junior Michael Fidler said.
For the most part, students have few suggestions for any improvements that could be made to the guidance office. Michael Fidler suggested seats for outside the office and junior Max Burgan suggested more accessible offices.
The guidance office is also proud of their efficiency. But Girton does have one suggestion as well.
"It would be great to have more staff," Girton said.
Girton finds her job rewarding. She loves to help kids and it shows through her humor and energy.
"I love my job, I really enjoy talking to kids," Girton said.